Great job on picking up this amazing offer! Here are some important instructions:
When you get to the conference notify me (Amanda) or a representative that you purchased the private session with James and I get you a scheduled time.
Think about your single greatest priority for your practice and detail any problems and/or goals you have.
Get ready to transform yourself and your business!
Thanks for the purchase and I look forward to seeing you soon!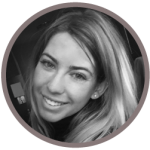 Amanda
IndeFree
(800) 801-4511
P.s. In case you didn't get this already, here's the venue info. In the event the venue hotel sells out of sleeping rooms, don't worry. There are a lot of hotels nearby for a great price 🙂