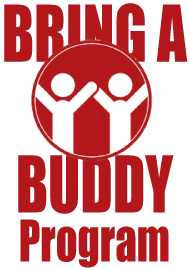 Add a Buddy at any time to your registration for only $199.
They don't even have to attend with you. They can attend any future event–it never expires! Split the costs to make it cheaper, and everyone wins! Bring an associate, employee, spouse, partner, friend.. anyone!
No Penalty Cancellation Policy
Hurry, limited seating!
For REAL 'hands-on' training, not presentation hype.